Website Design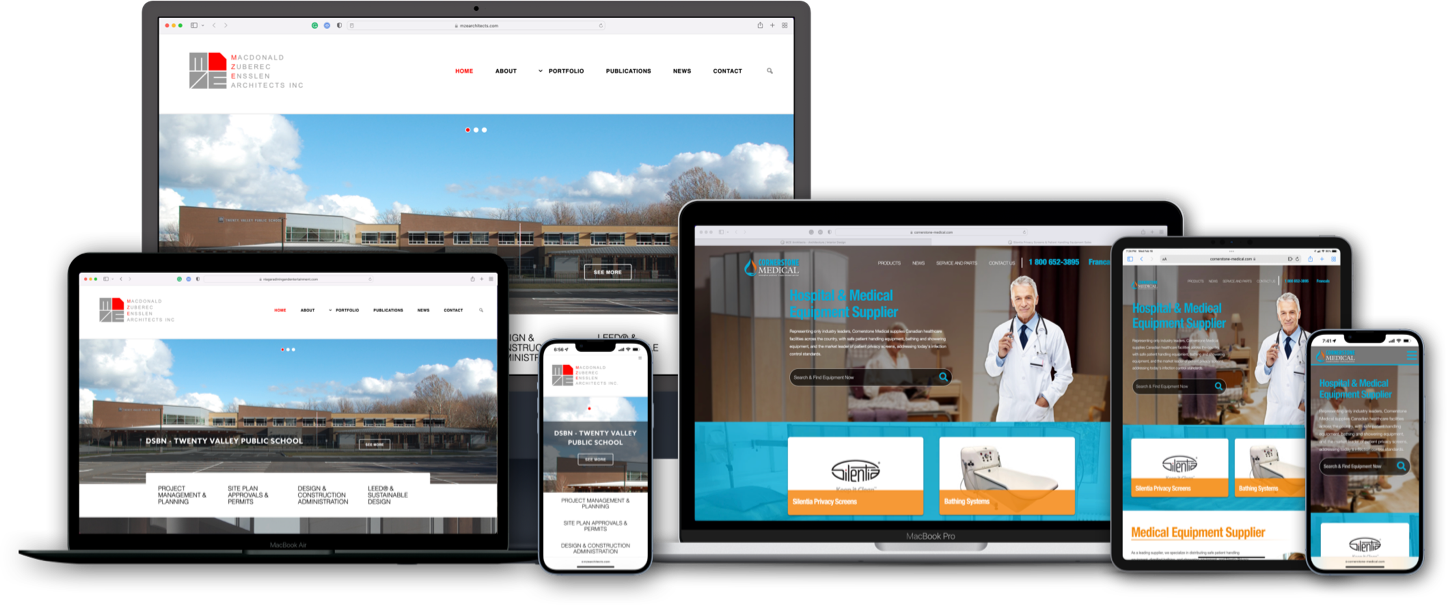 For most website visitors, your website will be their very first impression of your organization.
Think about that for a moment; like yourself, Internet users attach a certain amount of credibility to that first impression. They rely on first impressions to determine if they feel good about your organizations website. Ultimately, they use it to decide whether or not to click that back button.
Stanford University's Web Credibility Research states that; " the success of most websites hinges on credibility". So it is important to understand that, your presentation or that first impression, can increase your credibility in the eyes of your visitors.
Our team works with you to understand your business goals: what does your website need to communicate, and how? We translate your business's needs and style into modern, visually appealing responsive designs, aimed at the ideal personality profile inside your target market. It must be easy to navigate and keep your customers engaged with strong calls to action, in key areas of the website.
Doncor.com not only helps you stand out from your competition website, but our scientific approach actually influences the website visitors experience with tremendous accuracy. We also take the time to help you understand the design process, and how these influences work to drive traffic.
What about Website Redesign?
With the rapid advancement of website technology, it's possible your website design and functionality are outdated within 3 years of your website's initial launch. A redesign of your existing website can help to improve user retention, influences your website traffic to reach newer customers. We will redesign your website, improving load time and build in the responsive components, so that your website is just as elegant on a mobile device, as it is on a desktop device.
What's it like working with Doncor.com?
"We have worked with Doncor.com since March of 2016. This company is so professional and creative. They have now completed 2 websites for our core business - property management, 3 websites for the charitable wing of our org and a web site for our construction trades program. We have been so pleased with the creative sites they created and how easy they are to work with, we recommended them to our clients. They have now completed 8 web sites for our housing clients. Doncor.com also hosts all of our web sites and updates them for us as required. Don has been an incredible resource, is easy to work with and has such vision. He has been an instructor for our Charity in web design and was down to earth with his delivery. He has mentored several of the women who have taken our programs in technology. We love working with Don and his company." – Betty Ann Baker Executive Director of Niagara Peninsula Homes & Niagara Women's Enterprise Centre
The experts at Doncor.com can help you build that perfect first impression that influences your visitors!
Fill in the form below or call (905) 714-9222 and let's get started on a website design that you and your visitors can really appreciate.